Youth Ministry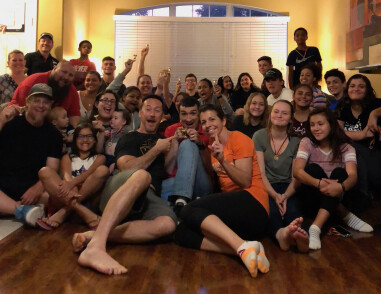 Our youth meet with the full church for worship Sundays at 10:30 a.m. and then participate in their own small group time at 11:00 a.m. Our goal is to provide an open atmosphere where students can know that they matter. We want a place where students can be honest, open, heard, accepted, and equipped to live as a light for Christ, no matter what the cost! We do this by...
Students Reaching Students
Extending the love of Christ to friends

Being a light to those in darkness

To ignite the passion for God in each other
Students Teaching Students
Increasing in knowledge of God's Word

Growing in the character of Christ
Students Influencing the World
Serving in the church

Serving in the community

Serving in the world
schedule of teaching topics
Our current Sunday mornings topic is called #fail - This 4 week series takes a look at some Biblical Figures we often think of as heroes of the Bible. The only thing is, they were less than perfect. Each of these heroes had a huge failure in their life, but God still restored them and used them for His purpose. Even though we may feel like a failure in some aspect of our lives, God can and will still use us if we allow Him.
8-05 - Main Service
CURRENT EVENTS FOR YOUTH